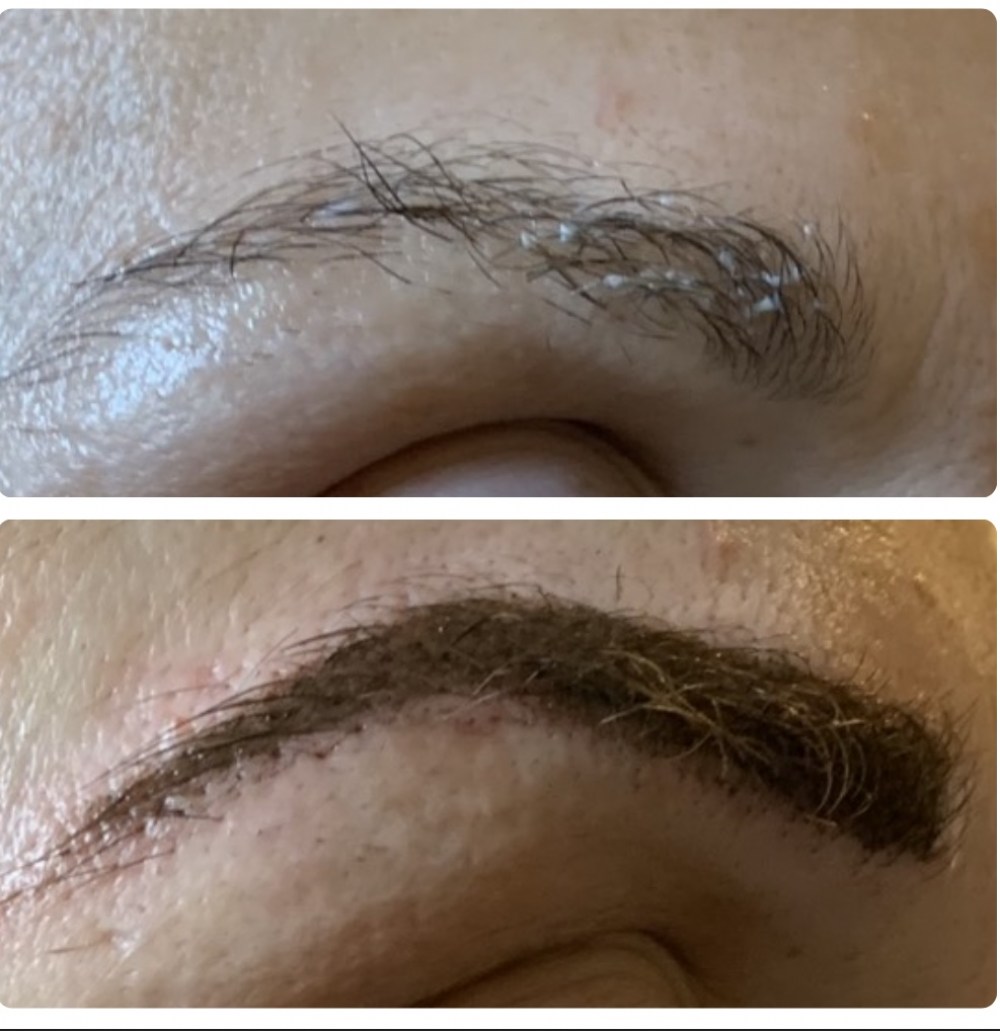 How do those celebrities with beautiful eyebrows get them perfect brows, that look so natural you can't even tell they are not real? Have you ever wondered how they achieve such perfection in the brow department? Well, we're about to let you in on a little secret. "Semi-permanent eyebrows", is the hottest trend with celebrities at moment, while some opt for big and bold brows, some may preferer slightly fuller and a more natural looking brow.

Why are brows Tattoos so popular?
Permanent eyebrows can look incredibly natural and realistic, which is why many people choose to have it done. Eyebrow tattoos can eliminate the need to apply conventional makeup to achieve fuller, thicker eyebrows. Celebrities have discovered the benefits of a brow tattoo and many follow the trends of popular celebrities. Clients choose permanent eyebrows because it's a great low maintenance option that really suits their busy lifestyle.
Some clients find it's the ideal solution if they struggle to apply makeup due to poor eyesight, unsteady hands or are allergic to conventional makeup. Many clients find it's the perfect answer for sparse, thinning or overplucked eyebrows or brows affected by alopecia, or chemotherapy treatment.
Will semi- permanent eyebrows suit me?
Depending on the look you want to achieve, permanent eyebrows can be designed to look very natural or make a bold statement. During your consultation, we will discuss what you want to achieve. We can check what shape and style of eyebrows that would suit your face shape and a colour pigment that complements your skin tone. You can choose a very realistic finish, or brows with a real impact or something in between. The choice is yours.
What does a permanent eyebrow tattoo involve?
Through a technique called micropigmentation, tattooed brows are created using a specially designed machine. The hand piece which uses disposable micro needles to implant pigment under the skin. A skilled technician, can create individual super fine hair strokes that resemble natural hair to deliver incredible symmetrical eyebrows.
What is tattoo eyebrows cost?
As with many beauty treatments the initial outlay can seem expensive. However, an eyebrow tattoo will last between one to three years with just an annual touch up to maintain the colour and shape. When you compare how much you would normally spend on conventional eyebrow makeup over this period of time with the tattoo eyebrows cost it doesn't seem quite so expensive. Ready to get those eyebrow tattoo? Then get in touch we will design the perfect eyebrows for you.