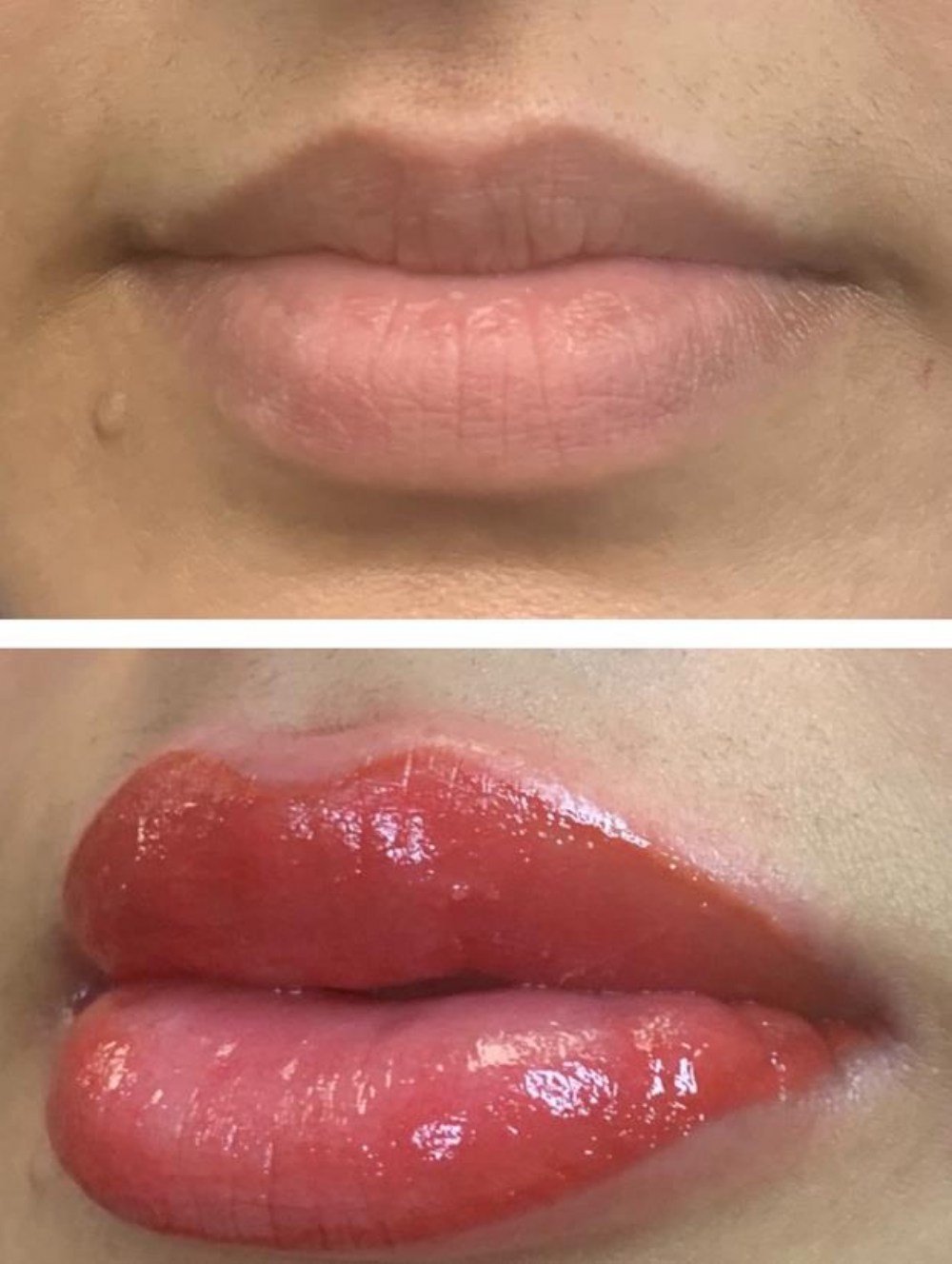 Lip Blush Tattoo, semi-permanent cosmetic procedure that not only colour corrects your lips but enhances your natural lip colour, improves the shape of the lips which gives definition and the illusion of fullness in your lips.

A tiny mechanized needle deposits pigment into the lips, while building layers of colours. Natural Enhanced Beauty Clinic, Lip Blushing procedure is perfect as a corrective service to help even out the tone of the lips, and it can also help with asymmetry.
Evenflo pigments has specific products to help clients with dark or cool toned lips achieve their lip goals. Orange today, means perfect pinky nude once healed. These are my client's lips after her first appointment using the Evenflo Neutralizer. Lip Brush procedure can last up to 3-5 years, effected by lifestyle and skin type.