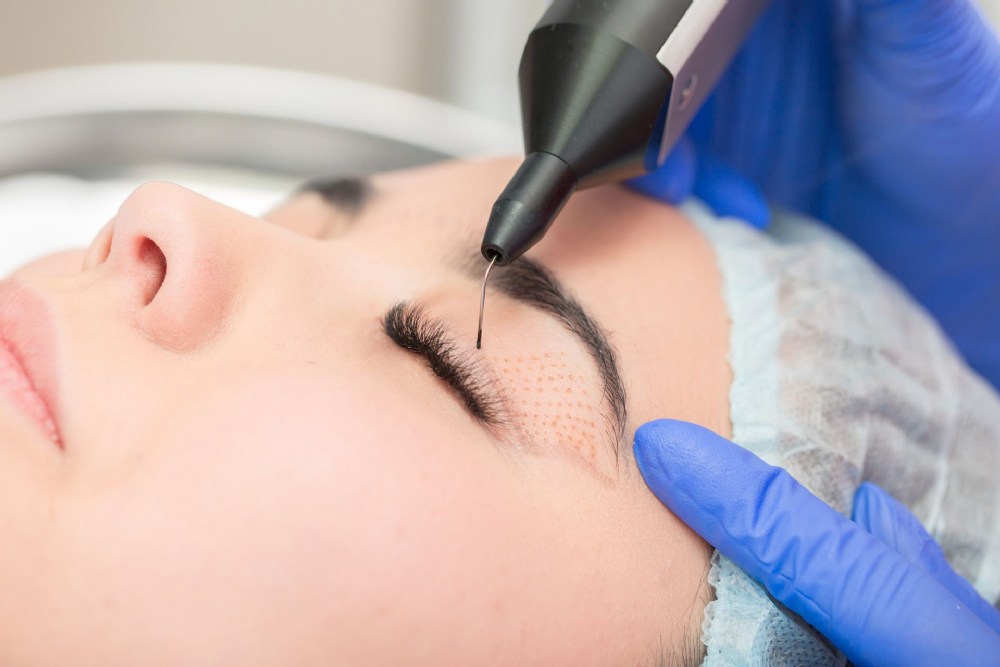 The Plasma pen is the worlds most advanced, non-invasive, skin lifting, skin tightening and rejuvenation device use to treat wrinkles, skin tags and sagging skin. This treatment can be used for a number of procedures to dramatically enhance the looks without the need for costly and invasive surgery.

What can be treated?
– Crow's feet- Eyelid tightning
– Pigmentation/age spots
– Acne scarring
– Neck lines/lift
– Facelift
– Glabella lines (between eyebrows)
– Smokers/lip lines
– Cheek/fae wrinkles
– Stomach tightening
Plasma is the fourth state of matter: Liquid, Solid, Gas and Plasma. The principle is to ionise gases in the air to create a small electrical arc, similar to a tiny lightning bolt, with which the areas affected by aesthetic problems may be treated, without unwanted damage to surrounding areas.
The plasma causes instant contraction and tightening of skin fibres causing shortening and tightening of skin fibres, thus resulting in the reduction of the skin surface. The final result is an improvement of the firmness and tension of the skin (lifting effect). Since Plasma energy affects the deeper dermal layers, the result is a lifted contour, a decrease in deep wrinkles, thicker and firmer skin. Plasma promotes new collagen protein which causes the original collagen protein to strengthen the skin.