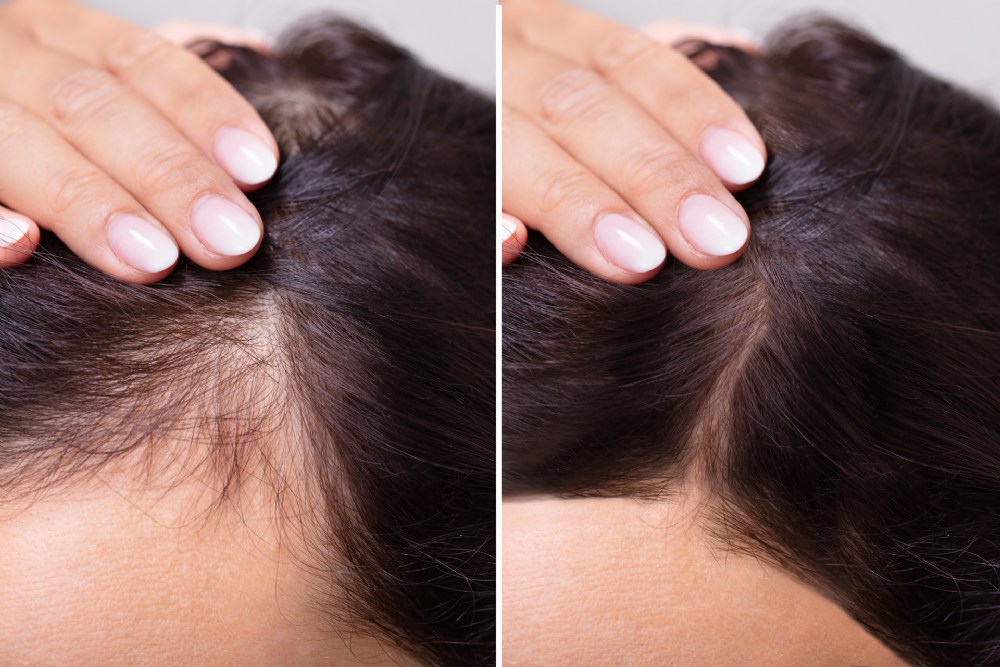 Scalp Micropigmentation also known as SMP is a highly advanced technique of cosmetic pigmentation. Scalp Micropigmentation is the ultimate hair loss solution for both men and women. It's proven to be safe and effective; this non-surgical precision technique replicates the look of natural hair follicles and provides clients with the appearance of a closely-shaven scalp. Scalp Micropigmentation replicates hair follicles with a cosmetic tattoo technique to treat baldness, alopecia and scars. After your treatment these areas are hidden by the illusion of hair follicles. Scalp Micropigmentation, (SMP) also creates the vision of a full head of hair, indefinitely.

Specialized needles are used to implant small dots of coloured pigment into the scalp to replicate a hair follicle, creating densification or to camouflage balding areas. Specialized needles deposit medical grade pigment into the upper dermal layer of the skin.
Scalp Micropigmentation can help clients rebuild lost confidence and self-esteem due to hair loss/thinning. These specialized pigments are expected to last 3-5 years depending on the client's lifestyle and skin type. Scalp pigmentation can also be removed with laser removal, if you decide you no longer want it.
The treatment is suitable for men and women experiencing:
– Hair loss but don't have enough donor hair to be transplanted
– Receding hairlines
– Crown hair loss- Weakening and thinning hair
– Male and Female Pattern Hair Loss
– Repairing Failed Hair Transplant Treatments
– Covering scars- Adding density to the hair
– Alopecia conditions
Scalp Micropigmentation can be the most suitable solution for you, if you prefer to opt for a non-surgical solution.
The SMP treatment improves the visual density for those with little to no hair. It can also create a thickening effect for longer hair by directly darkening the scalp. The treatment is a very attractive solution for both men and women and suitable for patients from all ethnic backgrounds.
From your initial comprehensive consultation, we ensure that our clinic promotes patient safety, throughout the treatment itself and aftercare service. Our patients receive the very best care and treatment results through bespoke hair solutions tailored to their individual hair loss history and lifestyle needs.
Cost will vary, depending on your level of hair loss and the area to be treated. We would always prefer to talk to our potential patients first to get a better understanding of your hair loss history and your expectations of the treatment. This way we are better placed to decide if scalp micro pigmentation, is the right hair loss solution for you.